Bridgeport WV Senior Pets Find Compassionate Care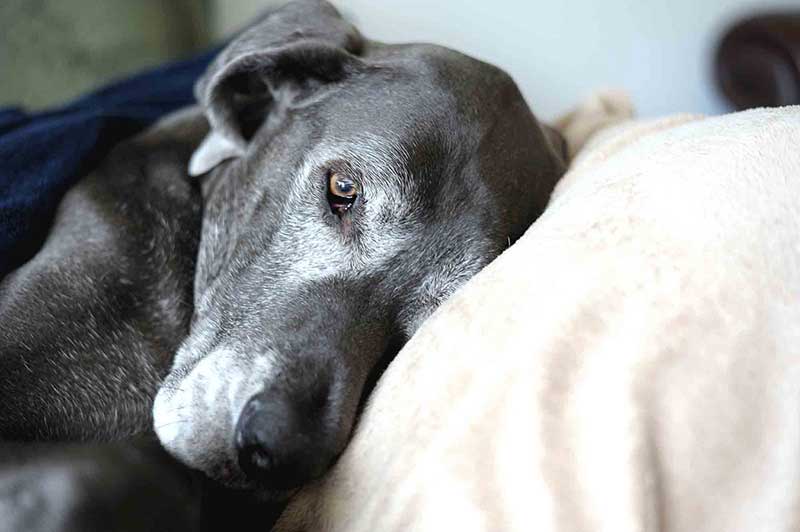 Our aging pets are good friends, loyal companions that deserve special care. The professionals of Grace Animal Hospital treat every senior pet with tenderness and compassion, focusing on sustaining your good friend in optimum health and prime condition for as long as possible. To maintain the highest standard of care for our aging pets, we follow the guidelines set forth by the American Animal Hospital Association (AAHA) for senior pet care.
First and foremost, we know pet disease prevention is the key to optimum health as your animal companion enters the senior stage of life. View these life stage charts for dog and cat owners, to determine your pet's senior status:
Our senior pets are scheduled for a complete physical examination every six months to ensure early detection of disease and initiate treatment as needed. Many of the age-related diseases detected early on may not require immediate treatment, but understanding the disease process and the rate of progression will help us develop a proper treatment and monitoring plan for your pet.
Your veterinarian will perform a complete physical exam, which includes listening to your pet's heart and lungs, checking the mouth, eyes, ears, and feeling the abdomen for any abnormalities or signs of disease.
Additionally, a complete blood panel and urinalysis are recommended on a yearly basis for our senior pets. These tests help diagnose diseases that are not detectable by physical exam alone. Many diseases can be detected early via blood and urine screening, before your pet shows any symptoms. Your veterinarian will use this information to make important assessments on things such as liver and kidney function, red and white blood cell count, endocrine abnormalities, and in some cases, early cancer detection.
Common age-related pet diseases, such as diabetes and arthritis, can be managed more efficiently in the early stages, and often progression of these diseases may be slowed or even stopped. Our goal in such treatment is comfort and quality of life for every pet. Pain management is initiated in many of these diseases—visit our Pain Management page for more information on this subject.
Nutrition and obesity play an important role in the life of your senior pet. We advise you in choosing the best foods and treats for this life stage, and assist you in developing an appropriate exercise plan to keep your pet moving and feeling fit. The added benefit is special time for the two of you to share, and perhaps a new healthy activity for the pet owner!
Dental care is critical in prevention of disease for senior pets. Infection and pain in your pet are the result of neglect in this area, and often the animal's immune system is stressed. Without regular dental care your senior pet may suffer needlessly, as this pain may be difficult for owners to identify until it has developed into a serious problem. Proactive pet dental care prevents serious problems in aging pets and may even save their lives. View our Pet Dental Care page for more about our pet dental program.
Grace Animal Hospital offers these special handouts for owners of senior pets, as a handy reference for home use:
View this video on Our Aging Pets for information senior pet care.
Contact Grace Animal Hospital today, to schedule your senior pet appointment.